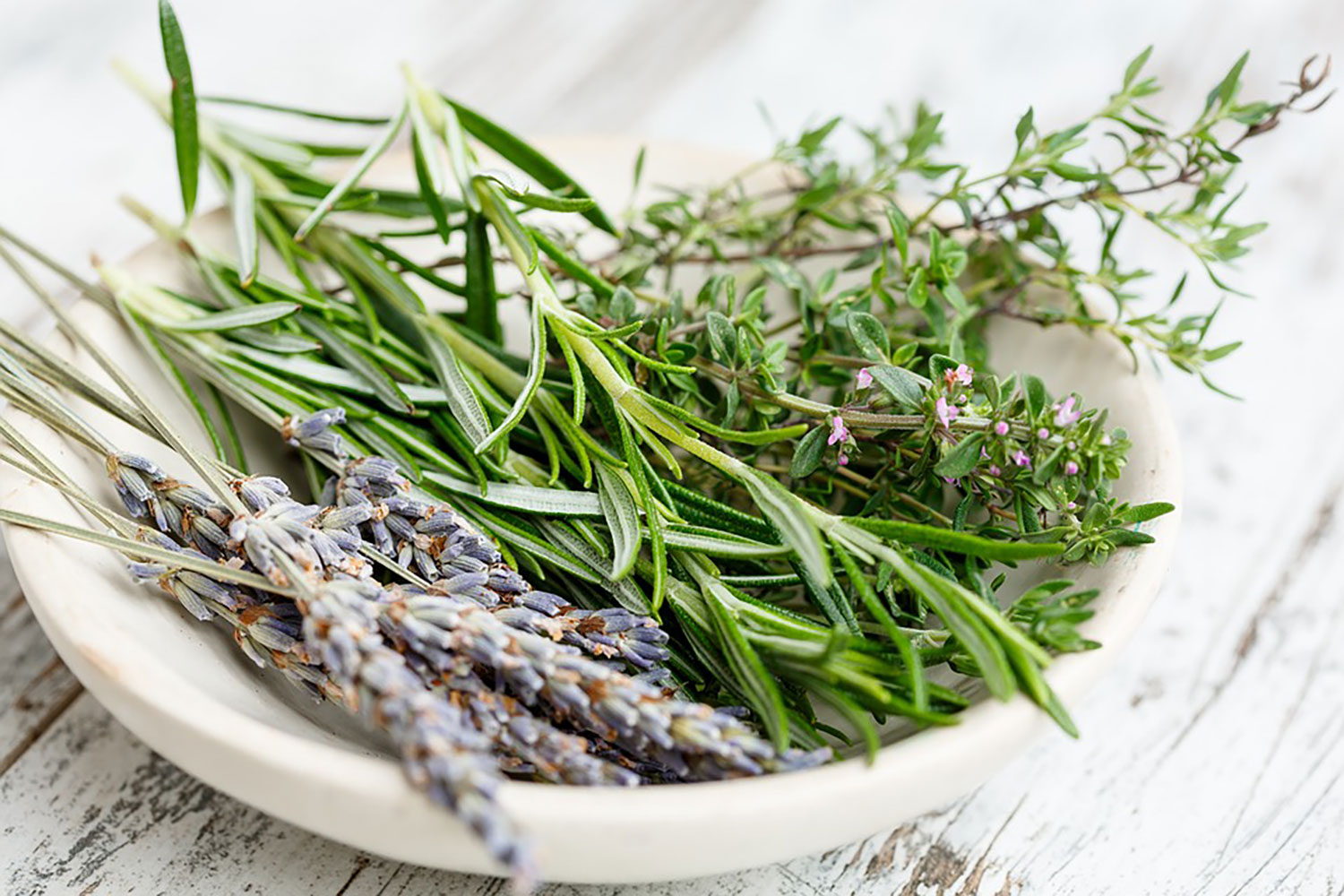 Rosemary is also known as Rosmarinus officinalis is a popular plant species found in the Mediterranean native. The plant is also referred to as "dew of the sea" and it's largely used around the world as a culinary herb. While this is a popular plant and is readily available in the majority of grocery shops, you may not always easily find the ingredients.
Some people are allergic to this culinary herb or just don't like the taste of the plant. If you're in the category of such people, you need to know some ideal Rosemary substitutes. There are many ways of replacing Rosemary in your diet. Below, see a list of suitable substitutes that contain more or less the same properties and flavors as Rosemary.
Majoram is also known as Origanun Majorana is a perennial herb as well mostly found in cold regions. The herb is usually referred to as Knotted Majoram or Slet Majoram to further distinguish it from other herbs in the Origanum family.
This herb is quite similar to Thyme because it features a gentle and sweet flavor, which makes it a perfect alternative for cooking sauces, soups, or stews. You can also add Majoram to salads to achieve excellent dressings.
Majoram is considered a medicinal herb as it contains some cholesterol or sodium as well as amazing nutritional value. Many people also utilize it for skincare since the herb can fight acne or skin wrinkles.
Thyme is a perfect Rosemary substitute. It's a plant belonging to the family of the mint plant. Rosemary and Thyme are quite similar in terms of appearance and both have a warm and peppery undertone. However, you can expect to find some small differences – Rosemary has a very robust and distinctive flavor while Thyme features a gentle one and blends perfectly with other flavors.
That means that Thyme isn't just a suitable alternative for Rosemary but also a good one for other herbs. Using Thyme as an option to Rosemary is also advantageous in that it's popular just like Rosemary and you can find it in many grocery stores. It's also very easy to grow.
Because of the lighter flavor of Thyme, it's highly recommended that you utilize it as an alternative when cooking stews, soups, or chilly. However, any other way you choose to use it will just be fine.
Savory is another Rosemary substitute. But remember that there are two Savory varieties utilized in cooking namely, winter and summer savory. The winter savory has little similarity with Rosemary as it has a less delicate and bitter taste. Therefore, ensure you use the summer savory instead (Satureja Hortensis).
The Summer Savory is utilized as a conventional herb in places like Canada and often mixed with ingredients such as ground pork to make colonnade – a meat dressing often eaten together with local poultry.
Also, the herb is utilized as an anti-septic because it's able to cure diarrhea and is found in toothpaste and soaps. The herb substitutes Rosemary perfectly, especially when preparing poultry dishes. Rosemary and Savory can also be put together to form a spectacular spice.
The Tarragon or French Tarragon has an amazingly intense flavor that has a licorice undertone. For that reason, it makes a perfect Rosemary alternative if your meal doesn't have that distinctive spice. Tarragon originates from North America and Eurasia though the herb is now available in France and is an important part of the popular Béarnaise sauce.
Though this herb isn't as popular as Rosemary and Thyme, dried Tarragon can serve as an excellent Rosemary substitute because it creates a similarly robust and assertive flavor when cooking foods like fish, meats, poultry, and eggs.
You can also use Tarragon on stew or soups but need lightly flavored extras like cheese. Moreover, Tarragon has a lot of uses besides serving as a Rosemary substitute. You can use this herb in making vinegar and bring a lot of benefits such as lowering levels of sugar in the blood system and acting as an anti-oxidant. So, stacking up this herb in your kitchen is always a great idea.
There might be several plants named Sage. However, the one mentioned here is also known as Salvia officinalis. It's a perennial herb and also belonging to the mint family Lamiaceae. Same as Rosemary, Sage is mostly found in the Mediterranean region. This herb is usually used for both culinary and medicinal reasons.
Sage extract boasts many medicinal benefits such as improving memory, alertness, and boosting cognitive performance as well as attention and executive function. Studies have shown that this herb is effective in fighting the disease of Alzheimer.
When it comes to cooking, Sage is just like Rosemary as it creates a robust and outstanding aroma. It's mostly utilized the same way as Summer Savory – in cooking poultry. Additionally, you can use this herb in some meat dishes and seafood. You can mix the herb with cheese or butter to enhance the flavor. Sage is comparable to a rare herb in areas outside Mediterranean regions. It's definitely worth looking particularly if you're not a lover of other alternatives.
Caraway plant is also referred to as Persian cumin or Meridian fennel. It's a biennial plant belonging to the family Apiaceae, found in Europe, Eastern Asia, and North Africa. The plant by itself has very little use. However, the Caraway seed has many purposes, among them being a culinary herb (spice).
The Caraway seed's flavor isn't as robust as Rosemary but its aroma is very strong, sweet, and long-lasting. Since the seen isn't a very popular option for many people, many people have the curiosity of tasting it and you shouldn't be left behind. There's a small difference between Caraway seed and Rosemary in that since they are in seed form, you often need a small amount to fully spice up your meal. This Rosemary substitute has a wonderful nutritional value and is suitably used as an alternative when cooking fish, salads, and stuffing.
These are some of the perfect Rosemary substitutes. Hopefully, you now have a variety to choose from. If you don't like Rosemary or it's hard to find in your local grocery store, you can also look for any of the above and use it in place of Rosemary.